Baxter Area Recreation Complex
The Baxter Area Recreation Complex, began in 1996, is a beautiful new and developing recreation complex for citizens of all ages. The 25-acre recreation area sits at the west edge of Baxter, adjacent to the new West Field Horizons residential development. The Baxter Community Recreation Area houses a number of athletic and recreational facilities including a soccer complex, fields for football, baseball, little league and softball, and a terrific new 400m all-weather track for athletic competition as well as recreational use. Walkers and joggers of all ages take full advantage of the public-use track lighting to utilize the facility around the clock for exercise and camaraderie. A full-size picnic shelter equipped with electricity has recently been completed, along with two smaller shelters and a children's playground area. 
Caboose 
Our community hosts a restored 1913 wooden caboose, located at the northern trailhead of the Chichaqua Valley Bike & Nature Trail in downtown Baxter. This historical attraction houses history and memorabilia of Baxter and the railroad that once ran through our community. The caboose is a link between the community's rural beginning and its prosperous years to come.
Chichaqua Valley Trail
The trailhead for the Chichaqua Valley Trail is the center of Baxter. This trail was developed on abandoned Chicago-Northwestern right-of-way, with 24 miles being acquired through a joint effort of the Department of Natural Resources and the Polk and Jasper County Conservation Boards. The 24-mile paved trail cuts through sprawling meadows, rolling farm land and beautiful hardwood timbers that teem with wildlife and provides riders and walkers with serene landscapes of some of Iowa's greatest treasures. This scenic trail begins in Baxter and ends in Bondurant. This trail segment of the overall Heart of Iowa Trail, when connected, will be of loop design and encompass portions of Polk, Jasper, Marshall, Story, and Boone counties. The Chichaqua Valley Trail is an integral component of the America Discovery Trail, which will eventually go, nationally, coast to coast and thus through the Baxter Community.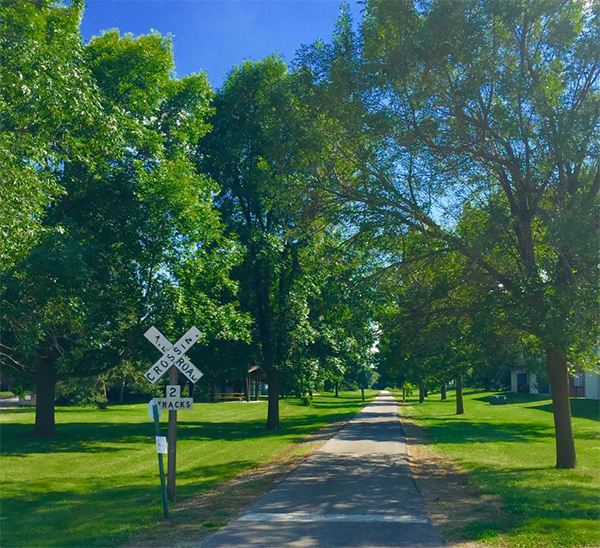 Ashton Wildwood Park
Ashton Wildwood Park, composed of 113 acres, is located 7 miles west of Baxter, just off of Highway F17 West. Walking trails down the forested slopes provide a viewing of a wide variety of spring wild flowers. Picnicking, camping, and softball facilities are available at Ashton Park. An Astronomical Observatory is located at Aston Wildwood Park. This area is a climax upland woods of oak-hickory-ironwood complex. It was probably a woodland-prairie savanna when pioneers first arrived, but due to the suppression of fire has matured into a climax woodland. Some of the large white oak trees are over 350 years old. The woodland also has a full complement of woodland wildflowers.
The Harvester golf resort
The Harvester is a premier residential and resort golfing community located in the heart of Iowa's agricultural surroundings. Set amidst 2,100 acres of stately hardwoods, prairie grasslands and natural creeks and wetlands, The Harvester is built on natural principles of hard work, honesty, and integrity. The first of three courses planned for the community, The Harvester Tournament Course is a high-end public, daily-fee golf course where golfers are welcomed with quality service and spectacular golf. The layout of the course will challenge the best golfers in the world (7,240 yards from the professional tees), but will be playable enough for the average golfer to enjoy.
Wild Feather Hunt Club & Inn, Ltd.
Dwight & Kathy Fisher
10088 W. 56th St. N.
Baxter, IA 50028
641-227-3090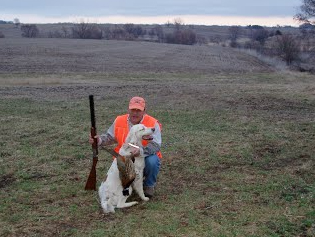 The Wild Feather Hunt Club is 649 acres of rolling pasture and crop ground. The preserve is open to bird hunters for a fee, from September 1-March 31. Birds available are pheasant, chukar, quail, and huns. The club has daily hunts or yearly memberships. Hunters can bring their own dogs or use ours. It is a great place for getting young hunters started, or for training dogs. Our four-bedroom Inn is opened year-round for hunters or non-hunters. It has a fully equipped kitchen for those that like to cook. Reservations are required for hunting and the Inn.