Restland Cemetery Rules & Regulations
Purchase of lots: to purchase a burial space the prospective buyer should contact the city clerk for available space in the area the buyer wants. When a lot is fully paid for the city clerk will issue a deed to the buyer. The price of a lot includes perpetual care, but does not include memorial maintenance or the cost of the grave opening at the time of burial. A lot or lots may be sold by the owner by having the clerk issue a replacement deed.
Interments: all interments shall be made in a permanent type container. Four in-ground cremains burial urns can be placed on one empty burial space. Tiering will be permitted. All grave openings shall be made under the direction of the cemetery sexton. Persons ordering grave openings will be held responsible for payment of the grave opening. Cemetery prohibits spreading ashes above ground.
Memorials: foundations in Restland cemetery:
No foundation or digging before consulting the sexton.
All foundations must be concrete.
Foundation must have no less than 5" extension on each end and no less than 4" extension on front and back.
Foundation must be at least 42" deep.
Depth of foundation applies to overall size.
All memorials, other than foot markers, must be placed at head of grave.
All foot markers must be ground level.
All repairs to memorials must be made by professionals.
All setting of monuments and markers and the transportation of all tools, materials, etc. within the cemetery grounds shall be subject to the supervision and control of the sexton. Monuments and markers will not be permitted on a lot until the lot is fully paid for. The Restland Cemetery committee reserves the right to refuse permission to erect any memorials not in keeping with the good appearance of the cemetery grounds.
Trees, shrubs and flowers: all landscaping, including the planting of trees and shrubs, will be done by the cemetery committee, unless written permission has been given to the lot owner.
Gravesite decorating: unless placed on monument or monument base, all gravesite decorations must be removed by April 1st & June 15th for ground keeping purposes.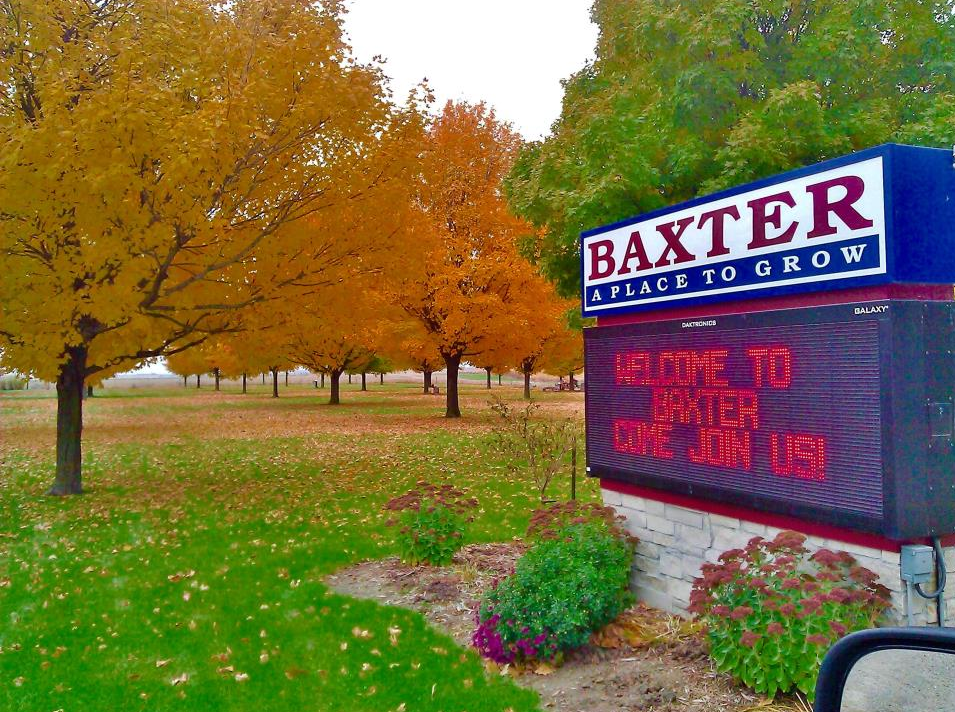 Information: feel free to consult the city clerk about possible areas that are vacant. The city clerk is available during regular business hours at city hall. The telephone number is 641-227-3120.
Fees, charges and payments: the following fees are effective as of August 1, 2021 and may be subject to change without notice to conform with current economic conditions.
One burial lot (consisting of four burial plots/sites)
Resident $1600.00
Non-resident $5000.00
Half burial lot (consisting of two burial plots/sites)
Resident $800.00
Non-resident $2500.00
Single burial site
Resident $400.00
Non-resident $1250.00
A resident is defined as a person living within the Baxter community school district or a person who has resided within the Baxter community school district for a five-year period. Proof of five-year residency will be required at the time of purchase.
Rules for visitors: Visitors are required to use the walks and drives and are forbidden to trespass on cemetery lots, or pick any flowers (wild or cultivated) or injure any shrub, tree or plant, or mar or deface any monument, stone or structure in the cemetery. Firearms will be allowed at the cemetery only at military funerals. Vehicles traveling within the cemetery shall proceed at a speed not to exceed 15 miles per hour. Restland Cemetery hours of operation are from sunrise to sunset.
Baxter Parks/Playgrounds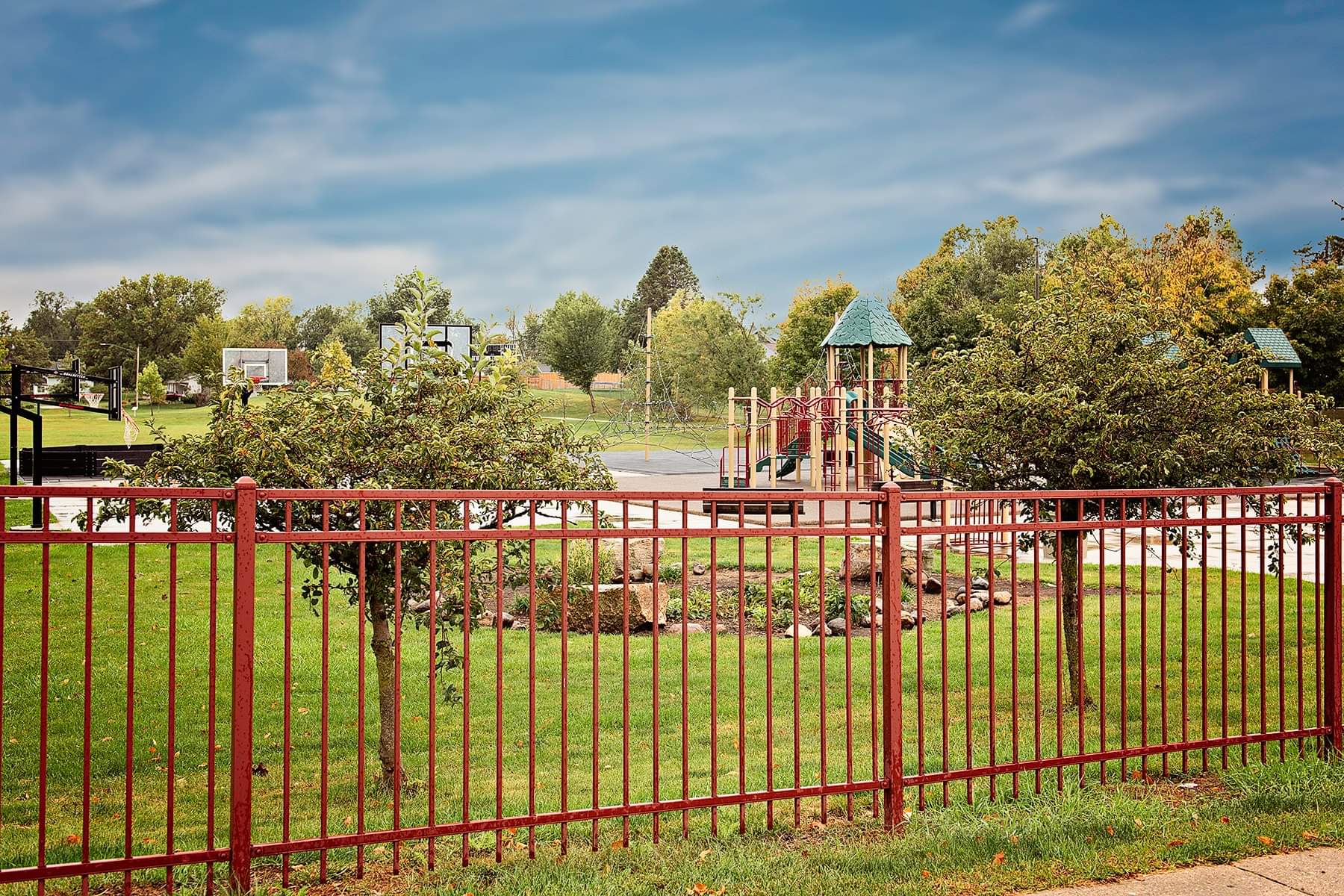 Baxter has 4 identified parks/playgrounds.
Children's park is located on the southeast side of town on Queen Anne ct. And has a small shelter, picnic table, basketball court and playground.
Joe Engle playground is located south of the Baxter school on E. State St. It has a new modern play facility, multiple basketball hoops and a walking trail.
Geise park (shady park) is located north of the Baxter school on E. Station St. It has playground equipment a larger shelter house that is available on a first come basis with no reservations available. A public restroom is available by attaining a key in advance from Baxter City hall. This park has the most shade and also has horse shoe pits behind the shelter house.
Baxter area recreation complex is located on the northwest side of town on w. Station st. It has a full size track available for walking/running outside of school functions, ball fields, a covered shelter area and playground equipment.