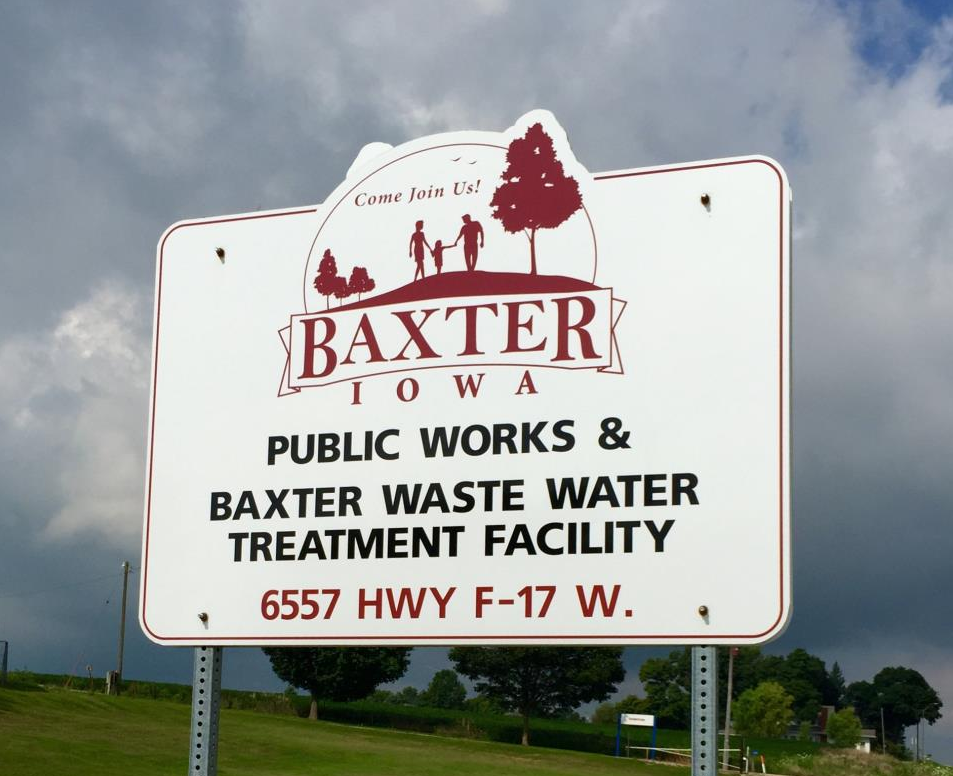 6557 HWY F-17W
Overview
The City of Baxter Public Works Department is headed by the Public Works Director who oversees and is responsible for the following divisions:
Water
Waste Water

Responsible for the treatment of wastewater and upkeep of the sanitary sewer system.  

Streets/Maintenance

Responsible for street maintenance, snow removal, and upkeep of storm water collection system.  

Cemetery/Parks

Responsible for cemetery/park cleanup and maintenance, cemetery grave marking and mowing of cemetery and parks.
Staff
Public Works Director
Bryce Halter
Cell 641-521-1040
Office 641-227-3354
maintenance@baxter-iowa.com
Maintenance – Mike Johnson from 2007-present.
Maintenance – Carey Petermeier from 2023-present.
Public Works Shop/Office phone – 641-227-3354, leave a message.  Normal business hours are from 8:00a.m. – 5:00p.m., Monday – Friday, except during holidays, vacations, time off or days of limited staff due to training and other off-site requirements. If no answer, call city hall at 641-227-3120.