View Hometown Pride Program Meetings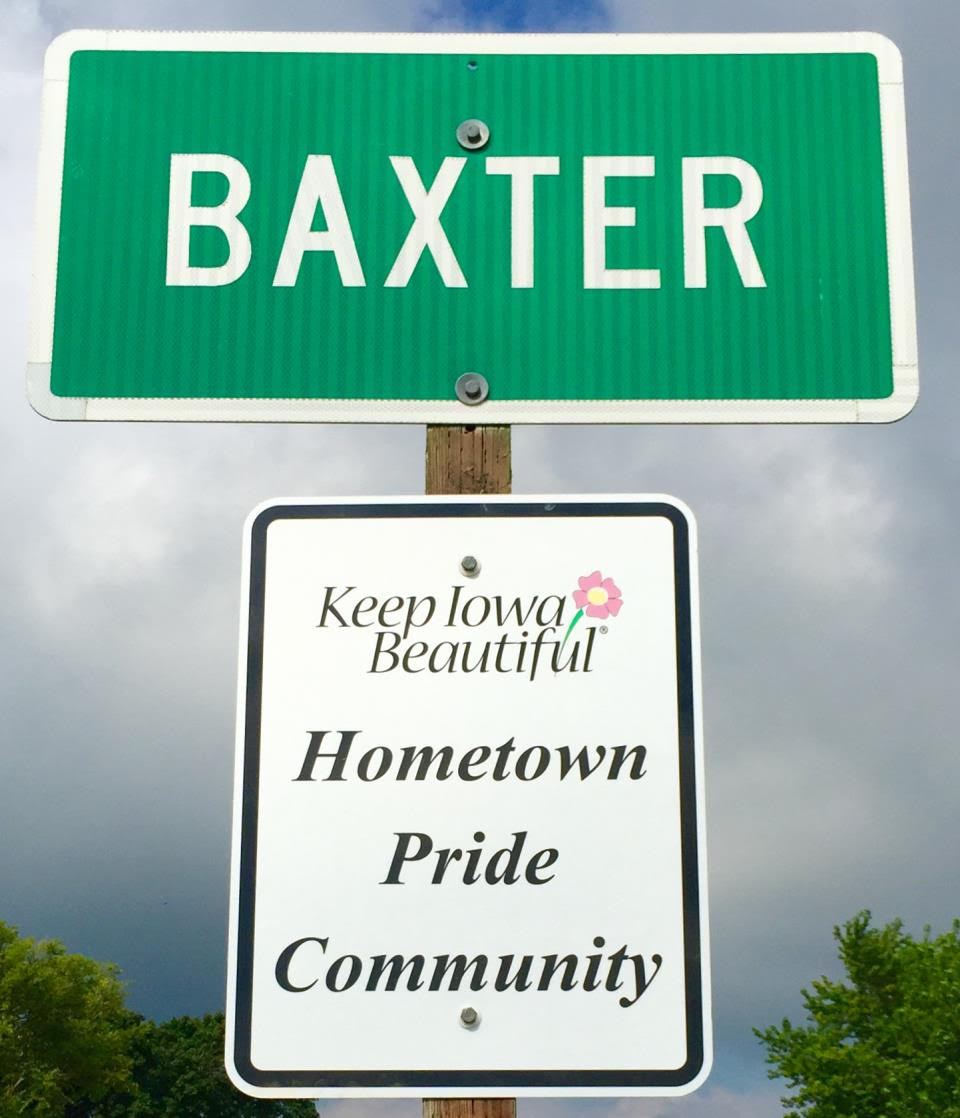 Visit the Keep Iowa Beautiful State Website  www.keepiowabeautiful.com
Baxter Hometown Pride 5-year Community Vision Plan
Improve caboose and trailhead: market the trail
Hire Jason Midyette to assess caboose status and develop rehabilitation plan
Fundraise and acquire grants to rehab caboose
Integrate trailhead with Geise Park redevelopment
Align efforts with Friends of Chichaqua Valley Trail group
Improve trail wayfinding
Make sure print and on-line trail information is adequate
Put trail information on Baxter Joint Website
Geise Park
Get designer hired for park redevelopment plan
Link trailhead with park plan
Community open house when plan is completed
Find funding for implementation of the redevelopment
Ballfield/Sports Complex
Finalize needs list - get better handle on large items
Obtain pricing for improvements
Prioritize improvements
Fundraise/obtain grants
Redevelop Trailer Park for Senior Housing
Complete clearing of site
City acquire property
Work with State to put senior housing project together
Get private developer under contract
Community wayfinding signs
Determine destinations that need wayfinding-trail, school, downtown, sports
Put together wayfinding sign plan
Find vendor with sign design we like; develop cost estimate
Go after grant funds
Main Street Beautification
Coordinate with Garden Club as needed
Obtain grants
Youth Program
Define program, what do we want?
Develop program options
Coordinate with appropriate entities in the community
Evaluate funding options
Children's Park
Complete an assessment of existing park facilities
Determine what upgrades and enhancements are needed
Look for grant programs
Baxter Hometown Pride now has Venmo. If you are interested in donating towards the Geise Park project we have now made it easier for you!!
If you want your donation specifically earmarked for something specific please indicate it in the comments of your Venmo payment (ie: playground, shelter house, splashpad).
Thank you for your donation!
Thank you to all that donated towards our live auction. We had some amazing auction items that helped us raise just over $5,800. Thank you to everyone who joined in on bidding on the items and helping us raise more money for our splash pad!!

Donors to Live Auction:
Lincoln Valley Golf Course

Ross Langmaid-RCL Farms, Inc

State Savings Bank

Baxter Community School and the Baxter Athletic Boosters

Iowa State Football and Matt Campbell

DW Tree Service

Bill Funnermark

Brian Davies-Advanced Machine & Fabrication

Baxter Fire Department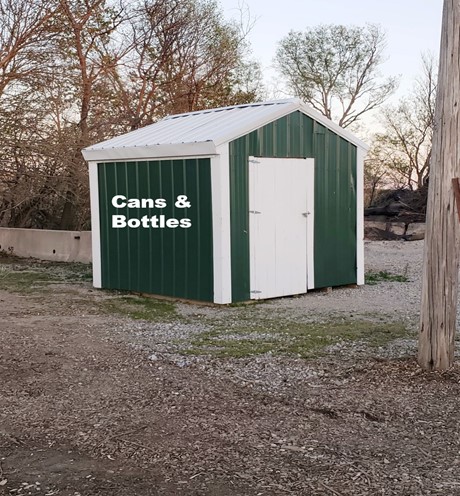 Do you have cans and bottles building up in your garage? Do you keep telling yourself you will take them in and STILL have not? Do you hate standing in line at the can redemption center?

Well, we have the answer for you!! Baxter Hometown Pride has a green shed down at the City maintenance building ready for all the cans and bottles you want to donate. All funds raised will be going to the SPLASH PAD in Geise Park.

Get rid of your pile up of cans and help fund a splash pad; sounds like a win-win for YOU!!