The mission of the Baxter Police Department is to work with the community through partnerships to enhance the quality of life in our city and in accordance with constitutional rights to enforce the laws, preserve the peace, reduce fear, and provide for a safe environment to live and raise families. 
Core Values
In partnership with the community, we pledge to: 
Practice relational policing rather than law enforcement as a core value. 
Protect the lives and property of our fellow citizens and impartially enforce the law. 
Fight crime both by preventing it and by aggressively pursuing violators of the law. 
Maintain a higher standard of integrity than is generally expected of others because so much is expected of us. 
Value human life, respect the dignity of each individual and render our services with courtesy and civility. 
Community Policing Philosophy 
Community Policing is a philosophy, management style and organizational strategy that permeates the organizational culture to promote proactive problem-solving and police community partnerships to address the cause of crime and fears as well as other community issues affecting the quality of life in the community. Relational policing is at it's foundation and the core value of the Baxter Police Department. 
Staff
William Daggett - Police Chief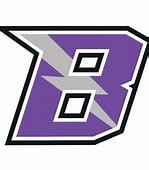 Chief Daggett currently serves as the Police Chief and Code Enforcement Officer. He has a Bachelor of Science in Criminal Justice from the University of Ozarks and a Master's in Public Administration from Drake University. He holds certification as a Certified Public Manager. Chief Daggett has served 36 years in the public safety field as a police officer, firefighter, and emergency medical technician. He still holds all three certifications. He believes in a strong community policing philosophy and strives to provide departments that provide the best service to the community as possible. He is responsible for starting four school resource officer programs including a new program with the Baxter Community Schools. GO BOLTS! 
Adam Choat - Lieutenant 
Joshua Price - Reserve Police Officer
Robert Nguyen - Reserve Police Officer 
Kevin Reisetter - Reserve Police Officer 
Max Salyers - Reserve Police Officer 
Ronny Clark - Reserve Police Officer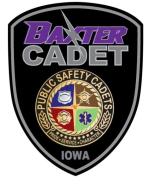 The Baxter Police Department supports Public Safety Cadet Unit 5070. The unit consists of persons 14 to 20 years of age who want to explore police, fire and EMS as a profession. Cadets are exposed to all aspects of the three professions. If you desire more information or wish to join please contact the police department for an application.  
Contact
Address: 109 S. Main Street PO Box 412 Baxter, IA 50028
For emergency call 911
PD Office: 641-227-3594
Sheriff's Dispatch: 641-792-5912
Fax: 641-227-3785
 
Click here for application to apply for Law Enforcement positions.
Click the URL below to open the Open Records Request PDF: 
https://www.baxter-iowa.com/sites/default/files/uploads/police/baxter-police-open-records-request.pdf